Recent trip to Dallas..I took more pics,
they are posted on the forums
. These are the more important ones. Just thought I would post some pics of shopping as it should be..as OKC and Tulsa lack. I hit up 4 places: the Dallas Galleria, NorthPark Mall (my favorite), Mockingbird Station, and Highland Park Village. All of these are in a close area in North Dallas. Mockingbird is the one that intrigued me the most, as it is the epitome of
Transit-Oriented Development
(TOD). Few cities have done TOD better than Dallas and Denver, to name two that have done it very well. I think suffice it to say, at every direction, Dallas has discovered how to develop sustainable shopping malls. One (Mockingbird) is new, and shows how to do it in the 21st Century, and another (HP Village) was done right in 1931 and has lasted ever since.
In Dallas, along the
DART
stations, there are various development projects built around the light rail station. They are in essence, a small oasis of urban activity like what you would see when you get off the Subway in NYC or DC, and they can be done anywhere there is light rail, whether it is in the shadow of a downtown skyline, or on the edge of a city..it makes no difference, because it is still connected to the same TODs that have been built up along a light rail line, at each of the stations.
Mockingbird Station
is a brilliant development that even has a lot of pedestrian life at 2.00 on a Thursday. It includes hundreds of lofts, a lot of corporate space, as well as a good restaurant/retail mix. There is an Angelika theater, with 4 screens devoted to independent cinema, retail tenants include Ann Taylor LOFT, American Apparel, Urban Outfitters, the GAP, and more. The subway station is directly adjacent to the development.
Highland Park Village
, while not as exciting from an urban development standpoint, is still a great place, and probably my favorite place in Dallas to shop. Imagine a more high-end version of Utica Square in Tulsa, with tenants like Ralph Lauren, Rugby, Banana Republic, Cole Haan, and Scoop. Plus it includes a small, historic theater that still shows new releases.
I also included a photo I shot of some of the new condos that went up at the NorthPark DART station in the last few months. I'm not very familiar with what all exists across the Central Expressway from NorthPark Mall, but it looks like it includes a Dick's Sporting Goods (far superior to Academy), and it looks pretty cool.
From the NorthPark parking garage, looking across US 75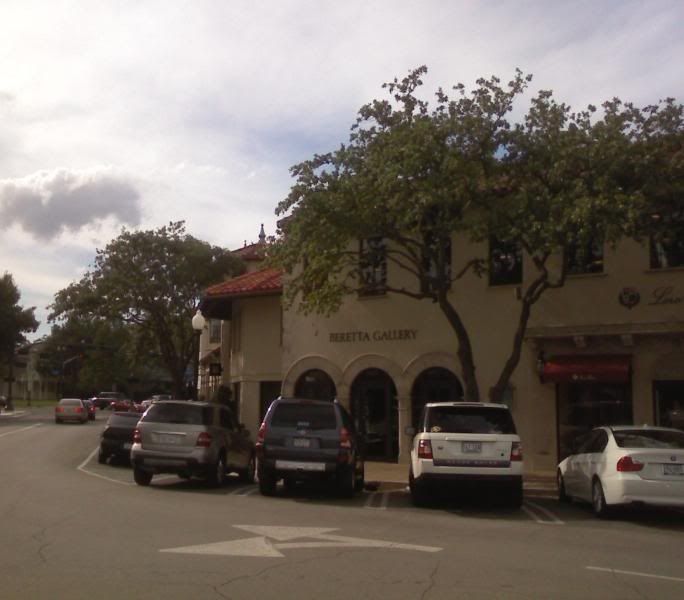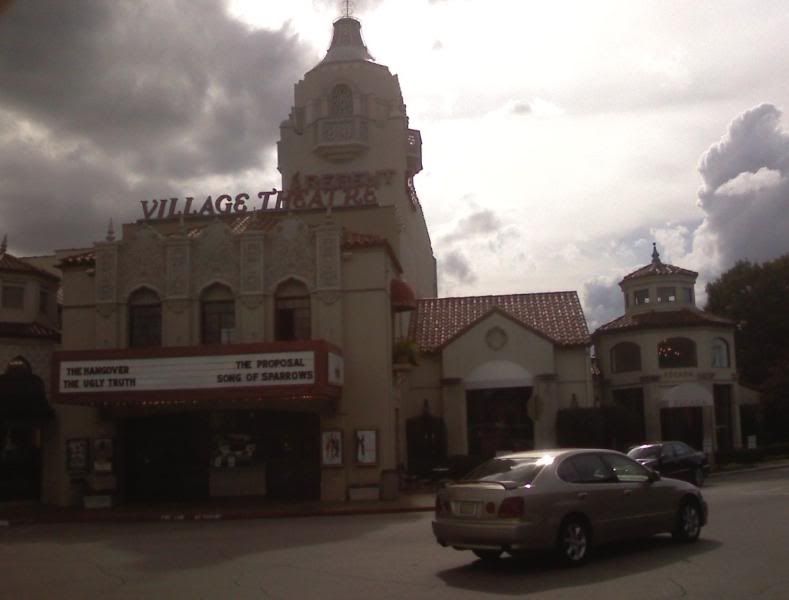 Highland Park Village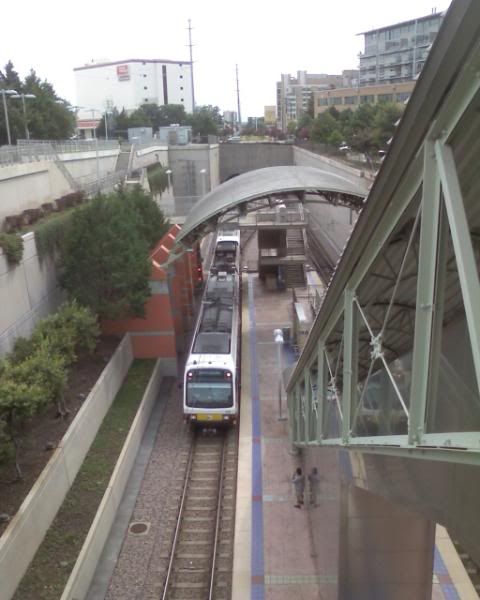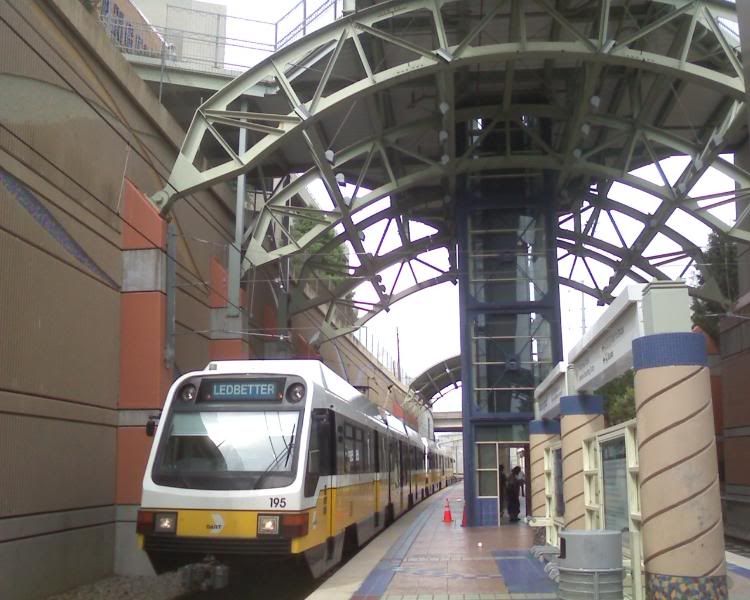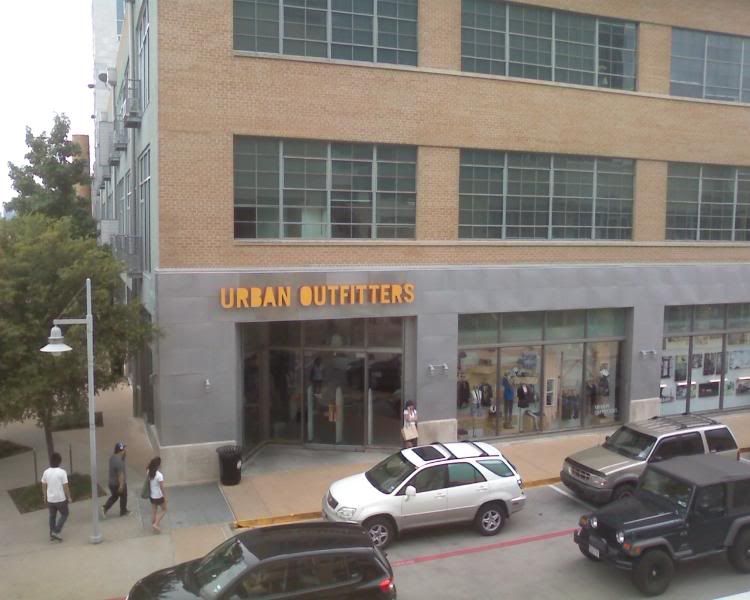 Mockingbird Station